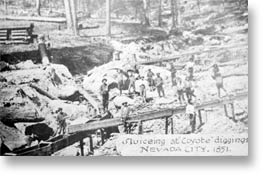 Snow falls at the elevation where gold was pulled from Deer Creek. Thus Nevada City derived its name after the Spanish word for snow. Nevada City has carried many monikers through its history; Caldwell's Upper Store, Coyoteville, and Deer Creek Dry Diggings, but Nevada was chosen in the 1850s to give the town a cultured name. "City" was added later after Nevada became a state, leaving many to feel as the town's name had been stolen.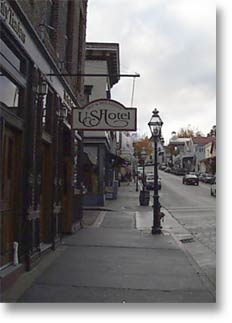 Originally a mining camp founded along Deer Creek in 1849, Nevada City rapidly became the largest and wealthiest mining town in California. At one point Nevada City was the third largest city in California with a population of 10,000. Nevada City's good fortune allowed miners and settlers to enjoy plush gambling establishments, hotels, saloons, and stores. However, like many big cities that sprang up quickly during the rush for instant wealth, early Nevada City shared a darker side of claim jumping, murder, brothels and opium dens.
By the 1850's Nevada City's wealth began to wane, and as miners moved on in search of new claims and stories of gold and riches, a quiet and quaint city emerged. Two firestorms in 1856 and 1863 raced through Nevada City almost completely annihilating the town. The beautiful east coast architecture that stands today is testament to the will of the people of Nevada City who rebuilt the town completely not once but twice.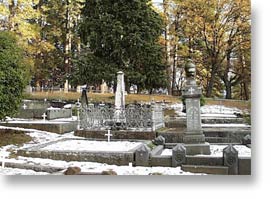 Notable accomplishments and people in Nevada City; Pacific Gas and Electric was formed, Lester Pelton invented the Pelton Water Wheel which was used throughout the world in mining operations, and the Le Compton hardrock mine was owned by George Hearst who's efforts were in part responsible for the rise of the famous newspaper empire.