Visit Historic Old Town Auburn, Click here.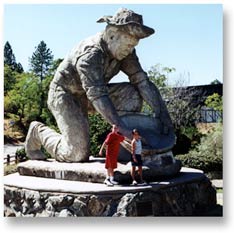 European hunters and fur traders followed by adventurers were the earliest to settle the area. But it was during the Gold Rush of 1848, that a miner named Claude Chana discovered gold in the Auburn Ravine setting the stage for what is now Auburn.

Early names for the mining camp were North Fork Dry Diggings, Rich Ravine, Wood's Dry Diggings and Auburn Ravine. It was not until 1849 that the name Auburn was adopted.

The trails created by the day to day mining are today the quaint city streets of downtown Auburn. On May 13, 1865 Auburn's city stature was assured when the Central Pacific Railroad officially stopped in Auburn.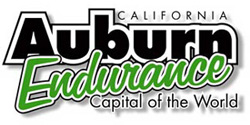 Auburn, the "Endurance Capital of the World" host to the Tevis Cup and Western States ultra run, sits just above the valley fog and below the snowline of the sierra. Auburn is nestled in the oaks and cedars of the sierra foothills near the American River. A perfect blend of days gone by and modern development maintaining small town charm.
An abundance of history surrounds this city including the oldest continuously operating post office in the United States and the seven oldest businesses in California. Visitors can enjoy the history or shopping, fine dining, entertainment, antique shops, art galleries, museums, and many recreational attractions.
| | |
| --- | --- |
| | |
Points of Interest
• Guided Walking Tours of Old Town
• Old Auburn
• Placer County Courthouse
• Oldest Operating US Post Office
• Historic Firehouse

Things to Do
Shopping, historical sights, fishing and flyfishing, hiking, camping, gold panning, mountain biking, golfing, horseback riding, backpacking, rafting, canoeing, kayaking, swimming, sailing, sailboarding, water skiing.

Newspaper
Auburn Journal - 530-885-5656


All that's happening in the heart of Gold Country
The Union - 530-273-9561

Share Our Unique California Lifestyle

Radio Stations
• KAHI am 950 - 530-885-5636

Facts & Stats


| | |
| --- | --- |
| Population: | 11,600 |
| Elevation: | 1,234 ft. |
| County: | Placer County |
| Climate: | Fall temperatures range from 45 to 80 degrees. Average rainfall 36". |
| Amenities: | Airport |

Transportation
Auburn Transit - 530-823-4172

CTSA Hwy 49
Dial-A-Ride - 530-889-2343

Transit for Seniors and People w/Disabilities - 530-888-7433